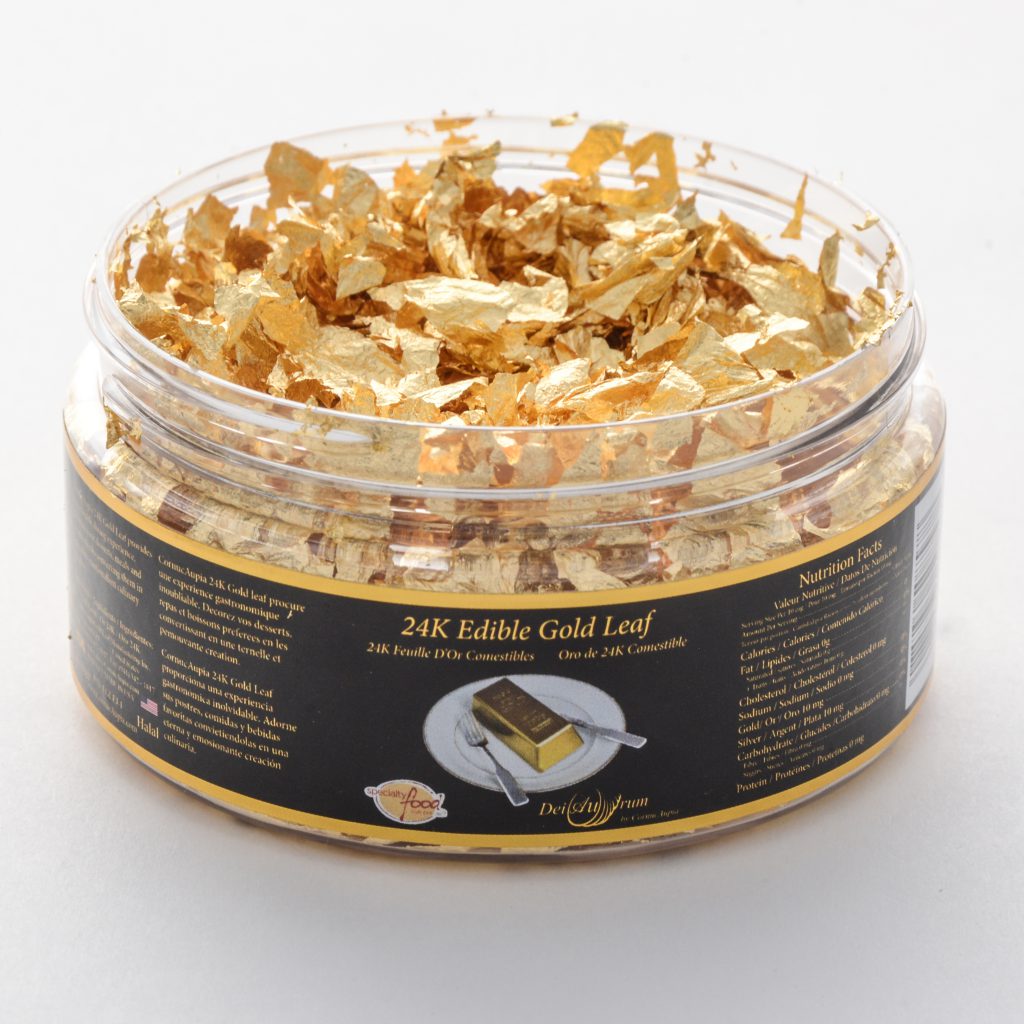 Edible Gold Flakes
Our most popular and disruptive product. These pure 24 karat edible gold flakes can instantly and easily be applied to any food. CornuCaupia's 24 karat edible gold flakes are served in over 1000 restaurants within the country. Use for any cooking, theme, and style you desire – Unforgettable dining experiences await.
Edible Gold Sheets
For those who want full control and unlimited creativity, our pure 24 karat edible gold booklet with loose leaf is your answer. Simply open the book and apply the gold sheets one by one. The edible gold sheets stick to all food surfaces.
Apply pure 24 karat gold transfer sheets directly onto the surface of any baked good. The gold sheets within this booklet come attached to parchment (transfer) paper – ready to be pressed onto the surfaces of your choice.
Edible Silver & More
Our selection of edible silver products including sheets, flakes, crumbs, and powders are available here in addition to a catalog of our online purchasable products.
The products you find here are only a small selection of products and variations we are able to manufacture. We invite you to get in touch with us for a free consultation on which products would work best for your project, or if you require a solution more tailored to your project.
ABSOLUTE QUALITY
CornucAupia's Products Meet All Requirements